Colorado Real Estate Classes
The Letson Group will ensure you get your business off the ground and out of the mud, with advanced real estate classes throughout Colorado. We focus our classes on a few core items that will help your strengthen your skills in business, sales, social media, and marketing. Our team will coach you on the best practices to ensure that will propel you to the top no matter what market you are in. 
"Want The Best Real Estate Classes In Colorado?"
Provided You're An Agent Or Broker Who Is Ready To Take Your Business
To The Next Level With Advanced Colorado Real Estate Classes…
Get Started Below!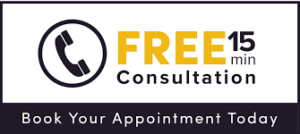 Attention Realtors, And Brokers Seeking Real Estate Classes In Florida That Help You Earn Greater ROI And Get New Clients From The Best Lead Sources!
Are you searching for real estate classes in Colorado, or looking to grow your Real Estate business but do not know where to start?
It is hard to know whether you should trust the direction of your broker, or another entity or coach to guide you toward becoming the most outstanding and profitable Broker or Realtor you can be, and while it may look like your Broker does "big things", you could easily surpass the "cap" that you are given, working proven strategies that result in your NAME found everywhere and being first over your competitors in organic search online.
Once you have that AND a steady stream of traffic and people knowing and trusting your content and the great PR you put out to the world, you will have the tools from us for guiding all the thousands of monthly users you stand to get in front of, and we help you flow them through a model designed to make you into a Top Producer within 1-3 years.
Provided you feel "stuck" in a rut like you will not be able to succeed in this competitive industry, you are 100% right. That is why you need professional and exceptionally advanced help from a coach who has great exposure and established presence both off and online and who is considered one of the Top Mortgage Lenders and coaches for real estate classes in Colorado, I am talking about myself, of course…
"Hi, my name is Reed Letson, Team Lead of The Letson Group and I help Realtors in Colorado who initially seek real estate classes in Colorado for continued education, to grow your business by devising and following a proven Top Producer System that will spearhead your growth and help you become financially solvent and independent within three years.
Whether you're looking for online real estate classes in Colorado, or you want to get better at what you do now I offer support and consulting across the front range from Fort Collins, Denver, Castle Rock, Colorado Springs, and Pueblo.
When you sign up for advanced real estate classes in Colorado with The Letson Group, you immediately are hit with…
"It doesn't cost you a dime of your own money!"
I know what you are thinking, "Yeah right, what's the catch?"
Okay, there's always a catch, however, with The Letson Group the catch is we want you to become our Strategic Partner vs some transactional client who pays for advice on how we've done so well in our business and offline and online marketing, no, this is how we operate…
…because there are plenty of coaches out there claiming to offer amazing business growth, that just want your money upfront, and frankly, without performance or results, I won't succeed if you don't succeed!"
So, you see, we want referral partners who are winning in life and in business, and to make you into the type of Referral Partner who will consider The Letson Group every single time for one of your clients seeking a new home mortgage…
…advanced real estate classes in Colorado will help you with:
YouTube Masterclass

3 week Social Media Bootcamp

The Conversion Code

Google Business Professional Masterclass

Downstream Prospecting

Retargeting Training

Email Infiltration

CRM Mechanics

Mega Open House

TikTok Masterclass

Business Planning for Realtors
If you have the dedication to implement what I teach you and understand the difference between a vendor and a partnership… you will grow your business with little to no ad spend, nor will you ever HAVE TO (there's no shame in wanting to) do blogging, social media or any other traditional marketing endeavor that takes more than 6 months for ROI
Ready to go above and beyond the fray of basic business and continuing education real estate classes in Colorado by following a course of successful actions leading you to become a well-known Top Producer within 1 to 3 years?
So that we can learn about each other and discuss how these advanced Colorado real estate classes will go, click the button below to get started.